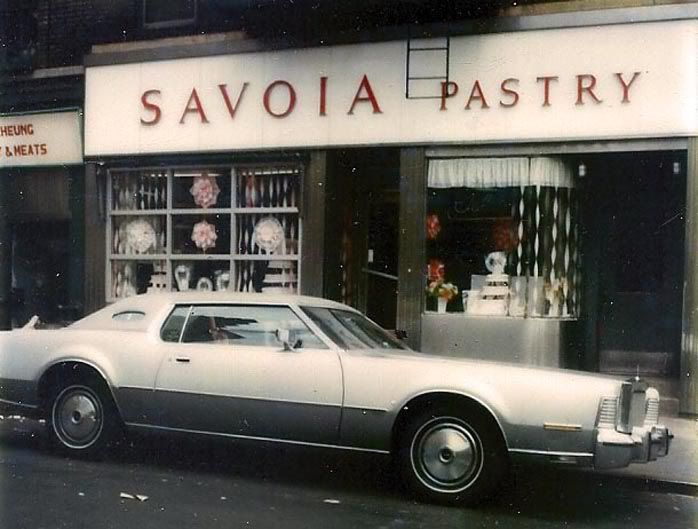 I got these from Lisa Zagemi yesterday
Hi David, It's Lisa, sorry I haven't been in touch. Here
are a few photos my dad, Anthony Favazza, gave me of the front of the bakery. I am going to see if I have see any others. BTW everyone called my dad Sonny.
Lisa carries on the family tradition along with her husband and her sister Francine.
She owns:
Made in Heaven Cakes
Custom and Specialty Cakes
530 Third Avenue
Brooklyn, NY 11215
At the KV Reunion back in May
, Nancy Sing Bock talked about how special summers were because of
the ices from Savoia