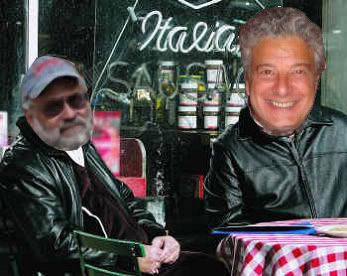 Some questions I posed to the Godfather on his birthday.
Q: As a big sports fan and as a former outstanding baseball player where do you stand on the KV Yankee-Mets split?
A: I've always been a Yankee fan but I have a soft spot for the Mets. Their announcers are much better than the Yankee announcers, especially Ron Darling.
Q: What about people that root for the Red Sox?
A: No comment
Q: What's for dinner?
A: I'm grilling shrimp and salmon. If you're hungry come on over.