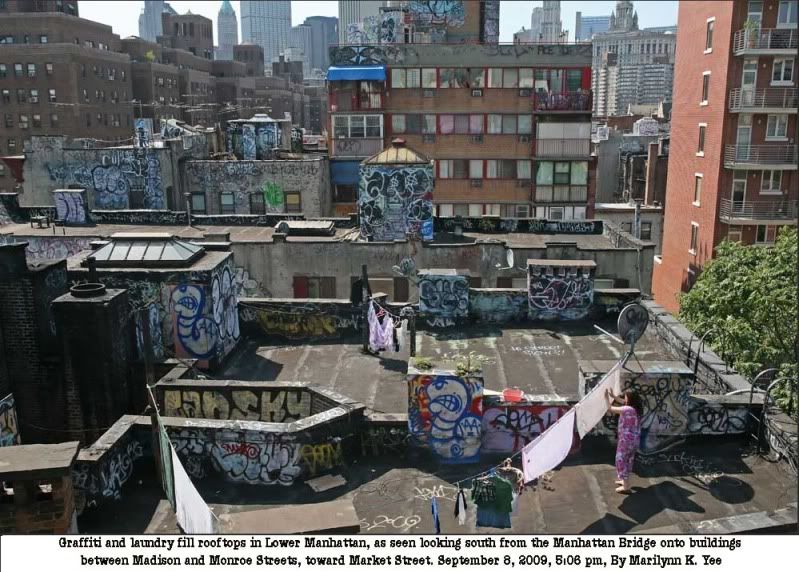 The above can be seen
in its original form here
However KVers quickly noted that the information was partially incorrect and confusing. See below:
The photo was taken from the Manhattan Bridge on Pike Street looking west, not south.
It's confusing that the photographer (or the times' editor) says the view is looking toward Market Street (which was directly in front)
Here is the google earth view that might make it clearer. Bobby and Marty are trying find Jim Jim's for comics on Oliver and Madison.