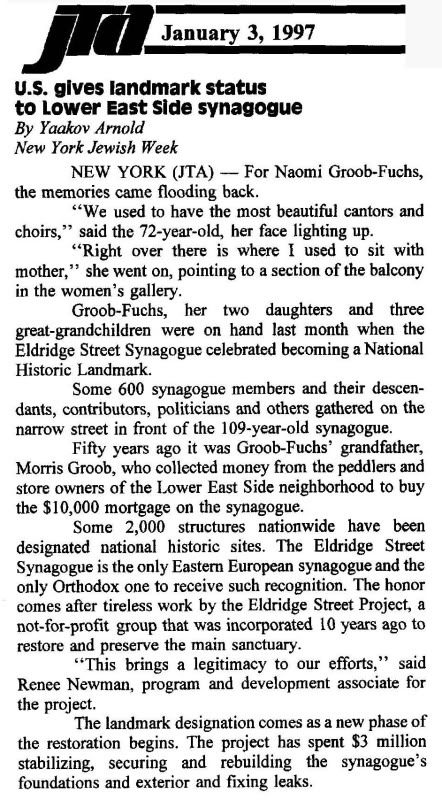 In 1940 Morris lived at 12 Monroe Street with his wife Bertha. His children were Irving, Phillip, Martin and Naomi.
Another article from the forward about that celebration in 1997
Max Fuchs, 89, had come to the day's event with his wife, Naomi, and their children. A cantor for many decades, he recalled leading services at the Eldridge Street Synagogue in the 1940s, after returning from service in World War II. "I was the last cantor to conduct High Holiday services," he said. He gave his family members much credit for their part in keeping the Eldridge Street Synagogue alive even during its declining years. "My in-laws were big machers here," he said, referring mostly to Morris Groob, a longtime congregant and leader at the synagogue.