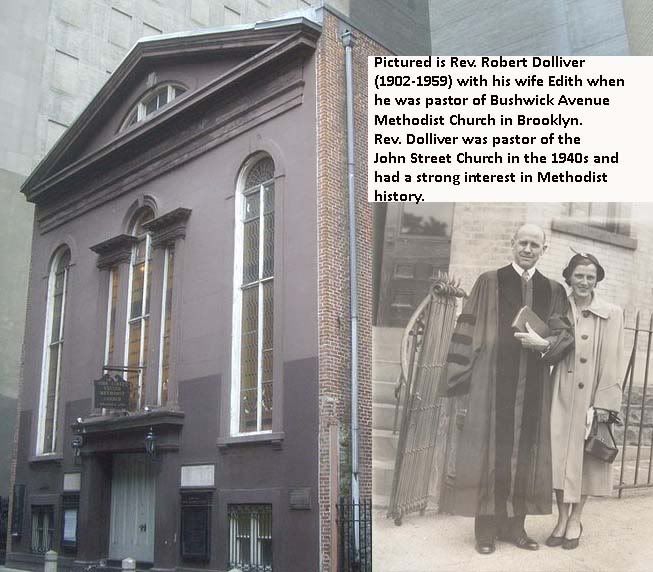 In 1940 the Reverend was living at 14 Monroe Street.
The John Street United Methodist Church is a NYC landmark
The John Street United Methodist Church located at 44 John Street in Manhattan, New York, USA was built in 1841. It is the third church located at the site. It is the home of the oldest Methodist congregation in North America, starting on October 12, 1766.
It was designated a New York City Landmark in 1964.
Below the sanctuary, the Wesley Chapel Museum displays many artifacts from eighteenth and nineteenth century American Methodist history. These include church record books, the Wesley Clock (a gift of John Wesley, 1769), love feast cups, class meeting circular benches, the original 1785 altar rail, the original 1767 pulpit made by Philip Embury, and Embury's signed Bible.
The current pastor is the Rev. Jason P. Radmacher. The organist and choir master is Earl Wentz.
Hymnist Fanny Crosby was a member of the church congregation for many years.