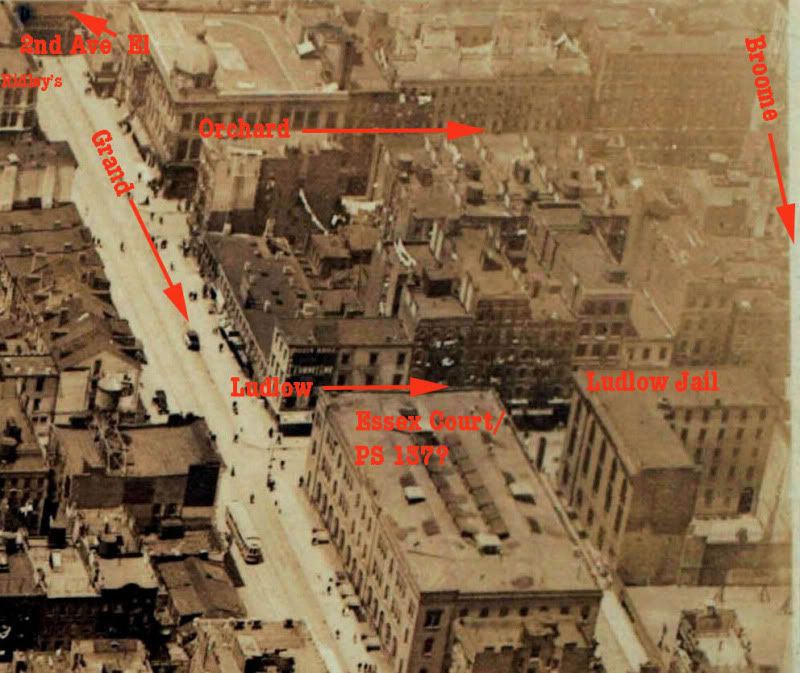 Another in the series that originates from
an aerial photo of the Seward Park area circa 1930.
Here the square block area incorporates Orchard, Grand, Essex and Broome Streets. Seward Park High is yet to be built, so PS 137 and the Essex Street Courthouse and the Ludlow Street Jail still exists. Notice the dome on the structure on NW corner of Orchard and Grand. I remember that is where Fishkin's used to be. I remember my mother being a big fan of the elder Mr. Fishkin. It was either that or it was part of her negotiating tactics.