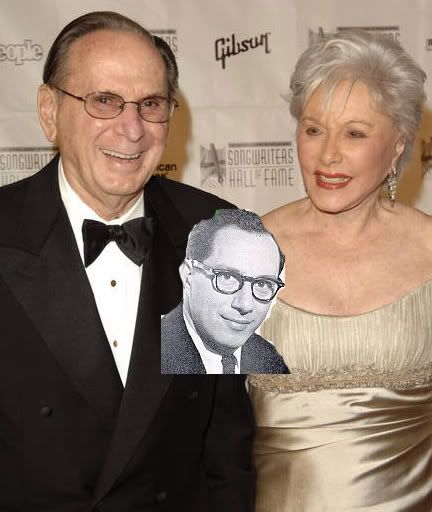 The second piece of great KV history information that Gene Reiser revealed to me was the Milt Okun once lived at Knickerbocker Village.
New York-born singer, producer, arranger, and pianist Milt Okun has been a force in popular music since the early '50s, no small achievement for a man whose first paying role in the field was as a junior high school music teacher in the New York City public schools. Born in New York in 1923, Okun grew up with a love of music that extended from traditional folk songs to opera. After World War II, he rejoined the civilian work force as music teacher in junior high school in New York. He chanced to be hired as a pianist for Harry Belafonte on a short tour during the early '50s, and was subsequently lured away from his teaching job to work full-time for Belafonte. He left the latter's employ after five years, during which time he served as an arranger and producer, in addition to leading his band.
With that experience under his belt, and the folk music revival starting to take off, Okun became active as a performer in his own right. He played clubs around New York, in which his tenor voice went over extremely well on traditional folk songs, and he cut several albums in the 1950s and early '60s, including Merry Ditties (1955) and, with Ellen Stekert, Traditional American Love Songs (1957) for the Riverside label; America's Best Loved Folk Songs (released on Warwick in 1961); and Adirondack Folk Songs and Ballads (issued on Stinson in 1963). He also worked alongside Leon Bibb and Hally Wood during the mid- to late '50s as a member of the Skifflers quartet, who recorded the album Goin' Down to Town for Epic in 1957. He turned to arranging and producing in the late '50s, and it was in the latter capacity that Okun had his greatest impact on music, working with such acts as the Brothers Four and the Chad Mitchell Trio in the early '60s.
His most widely known credit in this area, however, was as the arranger for Peter, Paul and Mary -- he played a key role in helping them develop the three-part harmony sound that made them the most successful group act of the 1960s folk boom. By that time, he had also started Cherry Lane Music, his own publishing company, which was still going strong 50 years later. With the end of the folk boom in the mid- to late '60s, he moved on to working with individual members of the groups, most notably John Denver. Later in his career, Okun worked with Plácido Domingo, which allowed him to return to his first musical love, classical music.