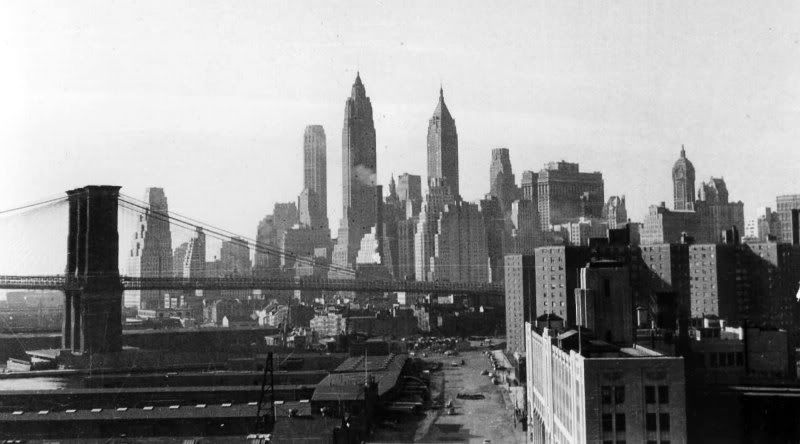 from Cliff
It's a shot of South St. before the viaduct was built--when I first got into photography. Taken from the Manhattan Bridge.

I would guess it's from the early 1950's.
from nyc roads
1954: The South Street Viaduct between the Battery Park Underpass and Jackson Street (on the Lower East Side) was completed over the existing boulevard.
Viaduct reminds me of the old Marx Brother's routine from the Cocoanuts.