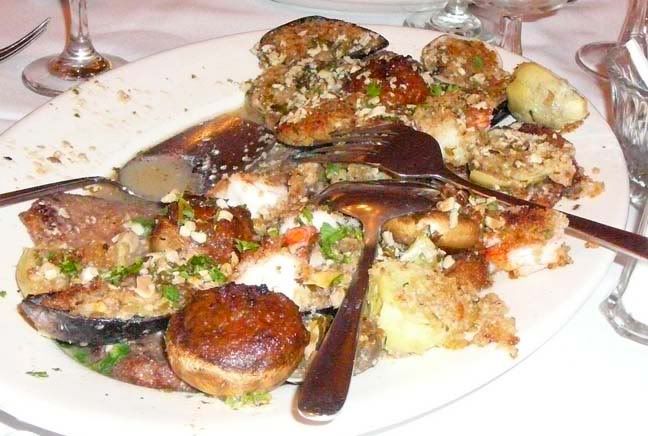 There was a KV blog unofficial Board Of Directors' meeting held a Forlini's last night.
Great food, a pic of the delicious hot antipasto platter personally chosen by Little Joe. Recommendations from long time customer and KVer Joe Bruno
TRY THE GOLDEN BROWN CHICKEN. IT'S ONE OF THEIR SPECIALTIES, OR THE INVOLTARI DE GAMBERI, WHICH IS SHRIMP. CAN'T GO WRONG WITH THE COLD FRUTA DEMARI (SHELL FISH SALAD).