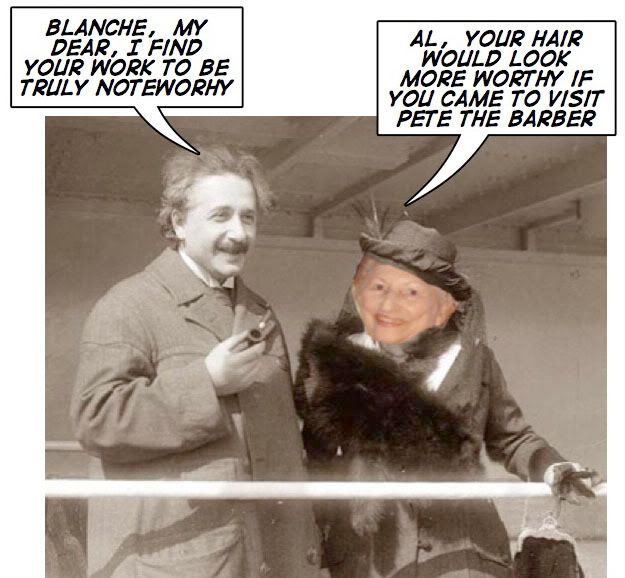 The recent
post about the 1939 World's Fair
shook loose this story about Blanche Reisel from the KV "Memory Tree"
My mother met Albert Einstein at that World's Fair. She went to hear him speak in order to take down his speech in shorthand, good practice for developing her stenographic skills. Later she would become a court reporter writing around 200 words per minute and typing 100. Anyway, at the Fair, officials saw her with a steno notebook and figured she was the official stenographer. Apparently, the person hired for this purpose didn't show up so they escorted my mother to the front and introduced her to a number of people including Einstein. They then got a chair for her to stand on to hear his speech and write it while a policeman steadied it. Following up, she was given the contact info for all the people and dutifully typed up the speech and mailed it to the appropriate people.
PS, Blanche will be celebrating her 90th birthday in 2009.