When I zoomed in on the 1910 shorpy photo of 166 Mott Street, the sign below caught my eye. I the tried to see if I could get more info on Rocco Marasco.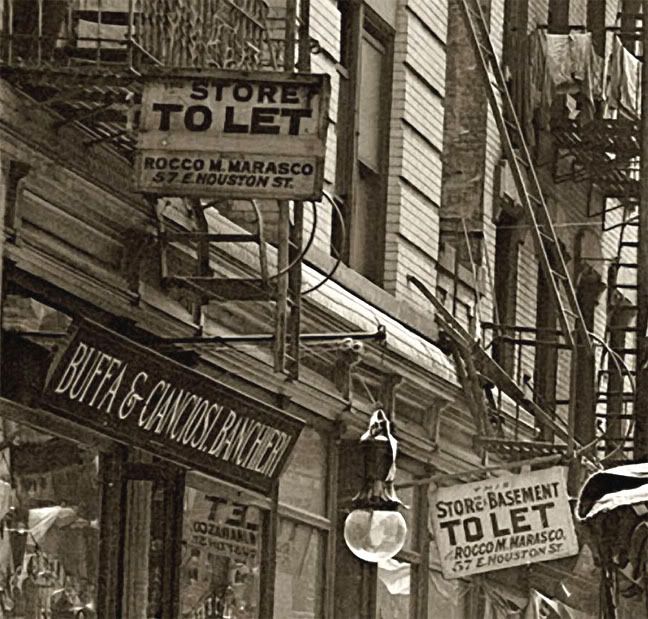 In 1900 he's living at 284 Mott Street
In 1910, the realtor Rocco has made his way up the ladder and is living in Mamaraneck.
Looks like a classic immigrant story of upward striving, literally and figuratively. Rocco was a relatively early immigrant arriving in the states in 1875.