My census search found that Joe Goldstein lived at 702 E. 5th St in 1942. Amazingly, it is one of the few old tenements left on that block
Sal lived at 104 Bayard St, between Mulberry and Baxter.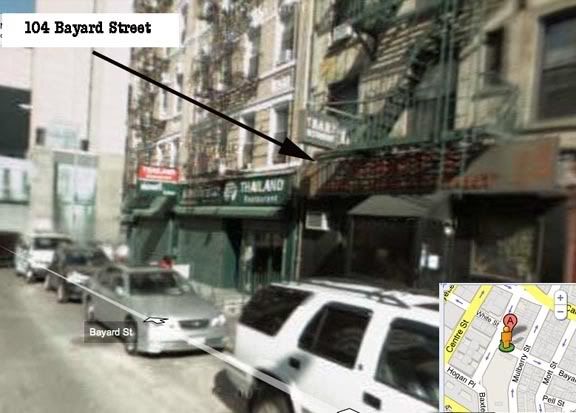 Sal happened to be a cousin and godfather to KVer Joe Bruno. According to Joe
SAL LIVED AT 104 BAYARD STREET, AS DID HIS MOTHER, MY MOTHER AND 11 OTHER BROTHERS AND SISTERS. IN FACT, THEY WERE ALL BORN AT 104 BAYARD STREET. RIGHT ACROSS FROM THE PARK HOUSE, WHICH WAS AN OUTDOOR DANCE HALL IN THE EARLY 1900'S. THE BAR BELOW THE BUILDING USED TO BE HAPPY'S BAR. NOW IT IS NOW WINNIE'S, A KARAOKE BAR AS WELL AS A HANGOUT FOR SOME OF QUESTIONABLE CHARACTER.