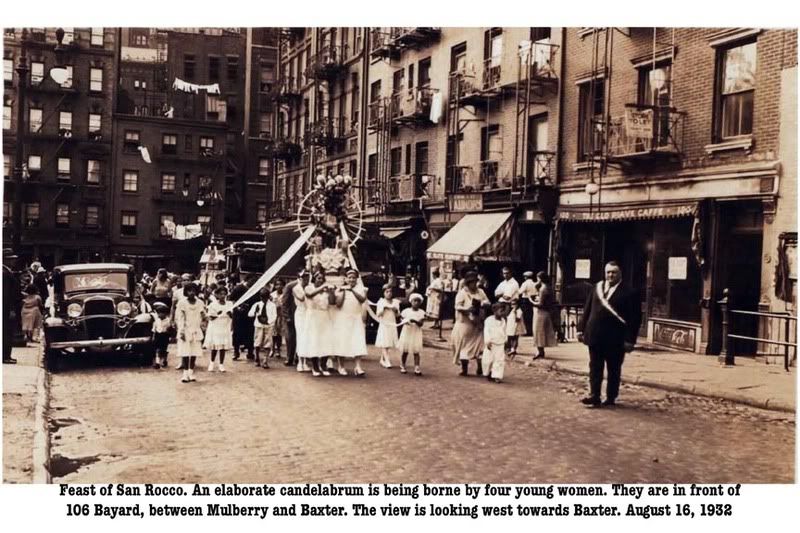 Image source
Looks like Winnie's Bar and Grill was a laundry at 104 Bayard in 1932. According to Joe Bruno
MY MOTHER WAS NANCY MUCERINO, THE YOUNGEST OF 13 CHILDREN. BORN AND RAISED AT 104 BAYARD STREET. WHEN I WAS A KID, ALL FOUR FLOORS FACING BAYARD WERE MY AUNT'S AND UNCLE'S APARTMENTS. MUCERINO'S ON THE FIRST (MY UNCLE PAT) AND SECOND FLOORS (MY AUNT MOLLY). GERAGE (MY AUNT NEDDY) ON THE THIRD FLOOR AND PALATTO (MY AUNT ANNIE) ON THE 4TH FLOOR. AT 94 BAYARD, NOW A PARKING LOT WHERE DENNIS M. WORKS, MY UNCLE JOHN MUCERINO LIVED IN A PENTHOUSE APARTMENT HE BUILT ON THE ROOF ABOVE THE LAST FLOOR. THERE WAS A BACK BUILDING WHERE MY UNCLE BILL MUCERINO LIVED AT 104 BAYARD STREET. 102 BAYARD STREET ALSO HAD A BACK BUILDING. A BACK BUILDING'S FRONT FACES THE BACK OF THE FRONT BUILDING'S BACKYARD, WITH A SMALL COURTYARD IN BETWEEN. THAT'S WHERE THE OUTHOUSES FOR BOTH BUILDINGS WERE BEFORE BATHROOM PLUMBING WAS INSTALLED IN THE 1930'S. ON THE GROUND FLOOR WAS HAPPY'S BAR (FORMER THE RED HORSE BAR).
note: A few months ago I walked past that parking lot on Bayard and asked about Dennis, a former LMRC opponent of Howie's. Let's just say I got a quick lesson in Little Italy etiquette. Next time I won't be so outgoing.
The Feast Of San Rocco used to wind it's way around Knickerbocker Village.