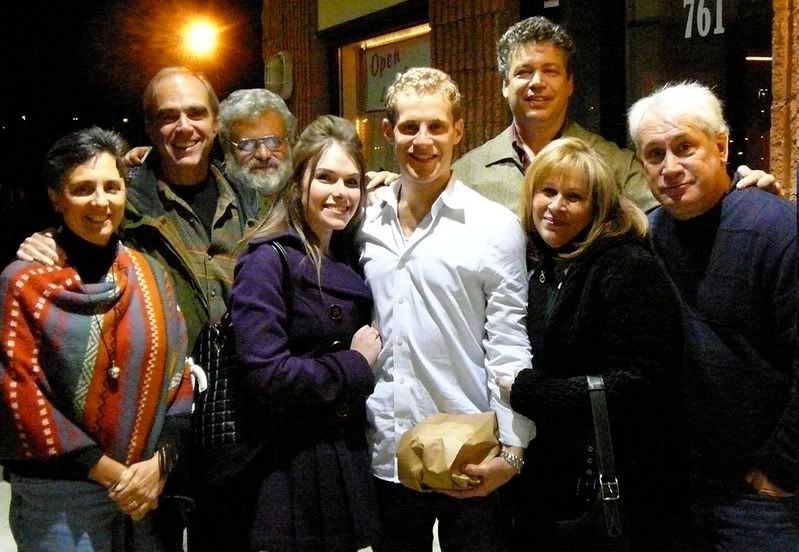 Mark, his wife Jane, along with David and Marty joined the Schefflins at Todd's performance. Phil Woods was the star attraction. Mark's son Mat is also a saxophonist who was inspired by Phil.
Phil Woods, known as one of the brilliant alto saxophonists in jazz, will perform with the William Paterson University Jazz Orchestra, directed by David Demsey, as part of the University's Jazz Room Series on Sunday, November 9.
The concert will begin at 4 p.m. in the Shea Center for Performing Arts on the campus in Wayne, NJ. Prior to the concert, Woods will be the guest for "Sittin' In," an informal discussion about jazz, at 3 p.m. in room 101 of Shea Center.
One of the true masters of the bop vocabulary, Woods is also a clarinetist, bandleader, and composer with a remarkably productive career.
Over the years he has performed and/or recorded with Buddy Rich, Benny Goodman, Dizzy Gillespie, Sonny Rollins, Clark Terry, Thelonious Monk and Quincy Jones, among countless other jazz artists.