The A and S sign used to be either where the arrow points to or to where the newly installed air conditioners are. A and S probably succeeded S. Scalogna and Son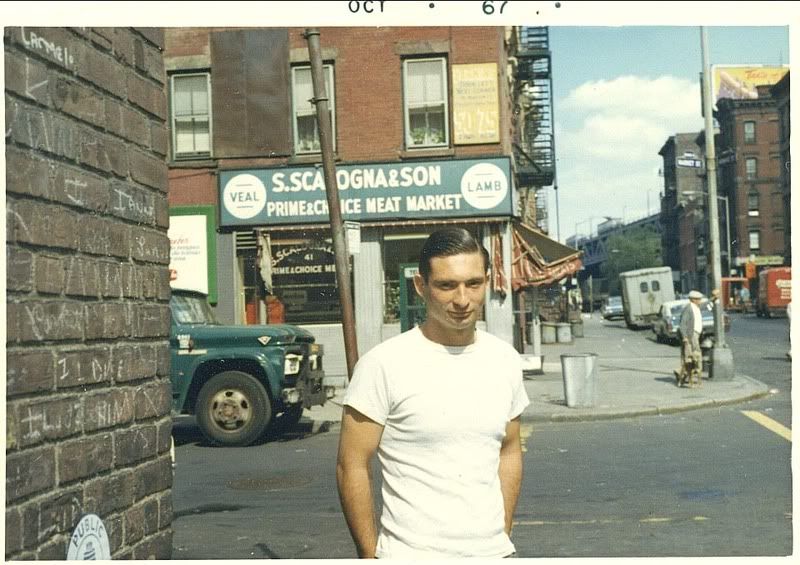 above a 1967 photo taken by Murray Schefflin of Steve Zaretsky.
A recent email
HI – I am the Granddaughter of Sam Scalogna. My uncle Ralph first worked at the butcher. When my father Paul joined the name was changed to S. Scalogna & Sons. I was raised in Brooklyn so I don't know much about that area. I remember going to the butcher shop & seeing the big buildings called Knickerbocker Village across the street.
When my uncle Ralph passed away, my father tried to work the store alone. It was too much for him. I think it closed mid 70's. My brother Sal used to work weekends & summers at the butcher. I am sure he has many stories about the changing area.