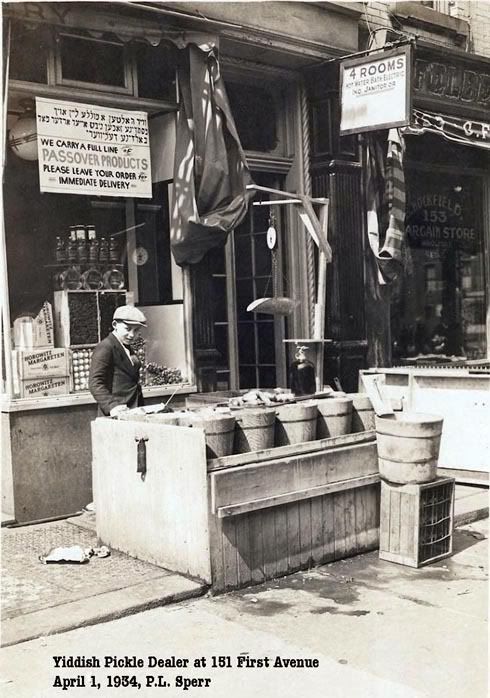 I think a moment of silence should be observed for the passing of the last of the great picklemen
These comments were left
on the blog on a November, 2007 post
mblitz said...
May 19th 2009
The correct name of the gentleman in the picture is Nathan (Nat) Hollander. How do I know this you ask? I am his grandson, Michael Blitz. I am very sorry to inform you that my grandfather passed away yesterday, May 18th 2009. We lost the last of the great picklemen. My great granfather Louis Hollander started selling pickles and produce in 1903 with a horse drawn carriage. And yes it is true that Izzy Guss got his start in the business from my great grandfather. My father Bert Blitz and I were also in the pickle business for many years. Our mistake was getting involved with Tim Baker and his father. Tim has a track record of doing wrong to people. He should have learned to be a gentleman like my grandfather was.
May 19, 2009 11:43 AM
Anonymous said...
Nathan Hollander was an amazing man and that is his face in that picture. We will miss him very much.
Below I found Nat and his father Louis in the 1930 census. They live at 128 Goerck Street